Holy Child Parish
Archbishop Donald grants to all the Catholic faithful dispensation from their Sunday obligation until further notice.
When gatherings in churches are celebrated, the Sunday Masses will be at 9 a.m. and 11 a.m., and weekday Masses will be at 8:30 a.m. To attend a Mass, please contact the parish office at 306-789-8276 at least one week in advance to register; parishioners will be given priority. Masks are required when attending church. Seating will be assigned. Use Graham Road entrance. For more information, click here.
For the Sacrament of Reconciliation, to arrange a time for a visit to the church, or to inquire about Baptism or Marriage, please contact Fr. Brian at 306-540-4528.
When calling the parish office (306-789-8276), please leave a message and your call will be returned as soon as possible. You may also email the office.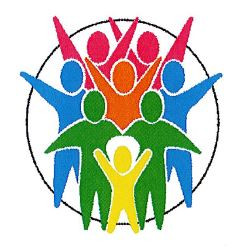 Prayer
YOUTH
"Theology of the Body for Middle Schoolers" (Online Youth Gathering)
"Not a Fan" (Online Youth Gathering)
"Source" (Adoration, Reconciliation, Talk)
"My Gen" (Youth Rally)
ArchRegina Weekly Workshops
The Archdiocese of Regina Pastoral Services Department is pleased to offer a new online series to support parishes - the ArchRegina Weekly Workshops. Beginning Thursday, January 21st at noon, and available at the same time each week, we will have presentations by various departments on a wide range of topics. There will be time each week for Q & A on the featured topic. Here's what we have lined up for our first couple of weeks:
January 21 – Lisa Polk, Director of Pastoral Services, Introduction to the Weekly Workshop, bring your suggestions for future topics.
January 28 –Topic TBD
February 4 –Topic TBD
Christian Unity Week Bible Study
A daily Bible study on the theme of the 2021 Week of Prayer for Christian Unity. Monday, January 18 to Monday January 25 from 12:15-1:00pm CST (except Sunday, Jan 24 at 1:00pm CST).
To register, click here.
Formation
Other Resources
Samaritan Project - for those who need help with errands, and for those who want to help.