Holy Child Parish
Welcome to the website of Holy Child Parish. We are located at 2636-7th Avenue East in Regina, Saskatchewan.
For information about the seven Sacraments of the Catholic Church, click here.
For information on parish reconciliation celebrations in the Regina-East Deanery during Lent 2023, click here.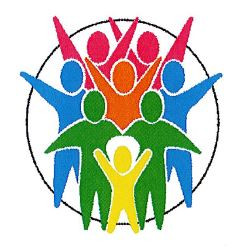 Liturgies from Holy Thursday to Easter
Holy Thursday - 7 pm
Good Friday - 1 pm and 3 pm
Easter Vigil - 8 pm
Easter Sunday - 9 am and 11 am
Weekend Masses: Saturday at 7 p.m. and Sunday at 9 a.m. and 11 a.m.
Weekday Masses: Tuesday to Friday at 8:30 a.m. (During Lent, Wednesday Mass is at 7 p.m.)
Sacrament of Reconciliation: 45 minutes before each Mass, ending 15 minutes before Mass; also available by appointment by contacting the pastor (306-789-8276).
Office hours: Tuesday to Friday 9 a.m. to noon
When calling the parish office (306-789-8276), please leave a message and your call will be returned as soon as possible. You may also email the office.
Walking Together With Indigenous Peoples
October 2022 Update
Masks are optional in church facilities.

Communion is usually distributed in the hand. The cup will not be distributed until further notice.

For donations, please use the drop boxes in the foyer, near the office, and near the north east exit. For other donation options, click here.