Holy Child Parish
Welcome to the website of Holy Child Parish. We are located at 2636-7th Avenue East in Regina, Saskatchewan.
Office hours are Tuesday to Friday 9 a.m. to noon.
For information about the seven Sacraments of the Catholic Church, click here.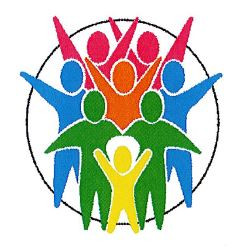 Sacramental Preparation for 2023-24
Special Masses
Christmas Eve (Dec. 24) at 7 p.m. and 9 p.m.
Christmas Day (Dec. 25) at 10 a.m.
January 1st at 10 a.m.
Weekend Masses
Saturday at 7 p.m.
Sunday at 9 a.m. and 11 a.m.
Weekday Masses
Tuesday to Friday at 8:30 a.m.
(note: Mass on Friday, December 15 is at 9:15 a.m.)
Sacrament of Reconciliation: 45 minutes before each Mass, ending 15 minutes before Mass; also available by appointment by contacting the pastor (306-789-8276).
When calling the parish office (306-789-8276), please leave a message and your call will be returned as soon as possible. You may also email the office.
For donation options, click here.
Synod on Synodality